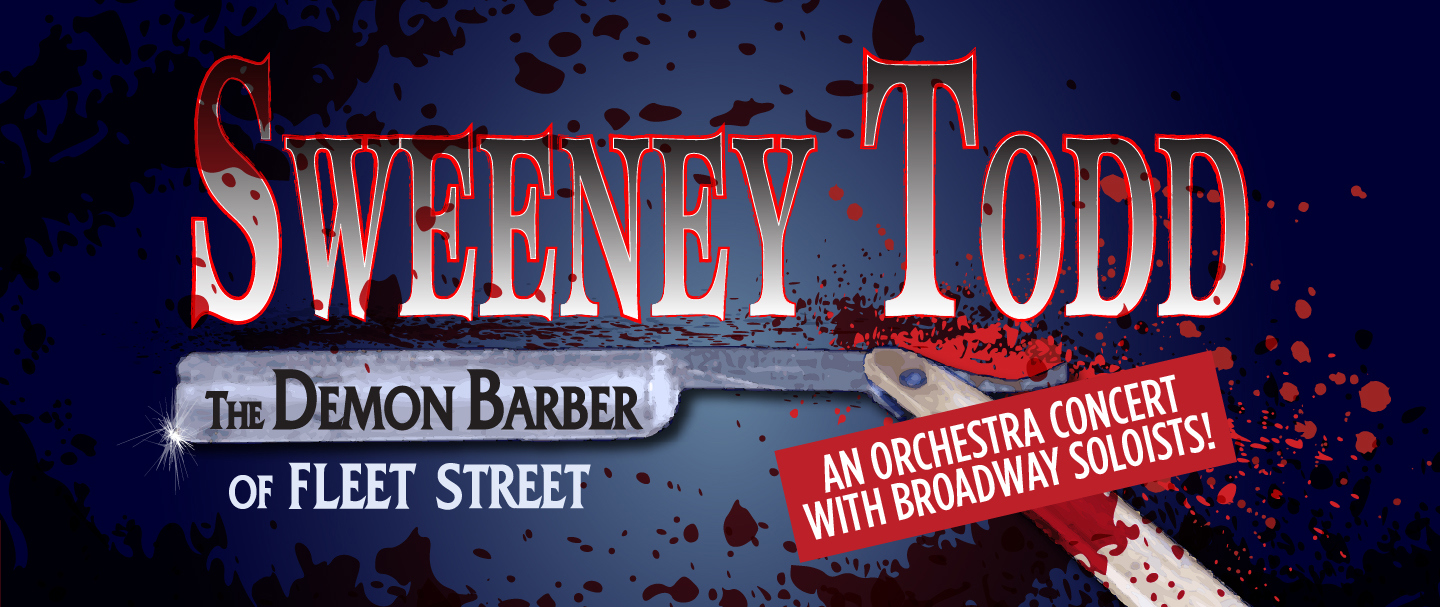 Chrysler Hall, Norfolk
Sweeney Todd
The Demon Barber of Fleet Street
A Musical Thriller
Saturday 7:30 PM
April 13, 2024
Date
Saturday, April 13, 2024 7:30 PM
Location
Chrysler Hall, Norfolk
An orchestra concert with Broadway soloists!
Music and Lyrics by Stephen Sondheim
Book by Hugh Wheeler
From an Adaptation by Christopher Bond

Originally Directed on Broadway by Harold Prince
Orchestrations by Jonathan Tunick
Originally Produced on Broadway by Richard Barr, Charles Woodward, Robert Fryer, Mary Lea Johnson, Martin Richards in Association with Dean and Judy Manos
with Virginia Symphony Orchestra & Chorus
Rob Fisher, Music Director and Conductor
Stephen Sondheim's smash hit musical won eight Tony Awards when it premiered on Broadway in 1979 - including Best Musical and Best Original Score. Since then, "the Demon Barber of Fleet Street" has thrilled audiences around the world in theaters and concert halls. The Broadway, film and television stars who have taken on the iconic roles of this unforgettable musical include Angela Lansbury, Kelsey Grammer, Christine Baranski, Patti LuPone, Audra McDonald, Emma Thompson and most recently Josh Groban. In this rousing orchestra and chorus performance led by renowned Broadway music director Rob Fisher (who serves as Virginia Arts Festival's Goode Family Artistic Advisor for Musical Theater and American Songbook), a company of gifted Broadway singers joins the Virginia Symphony Orchestra in a performance that puts Sondheim's unforgettable score front and center. Attend the tale of Sweeney Todd!