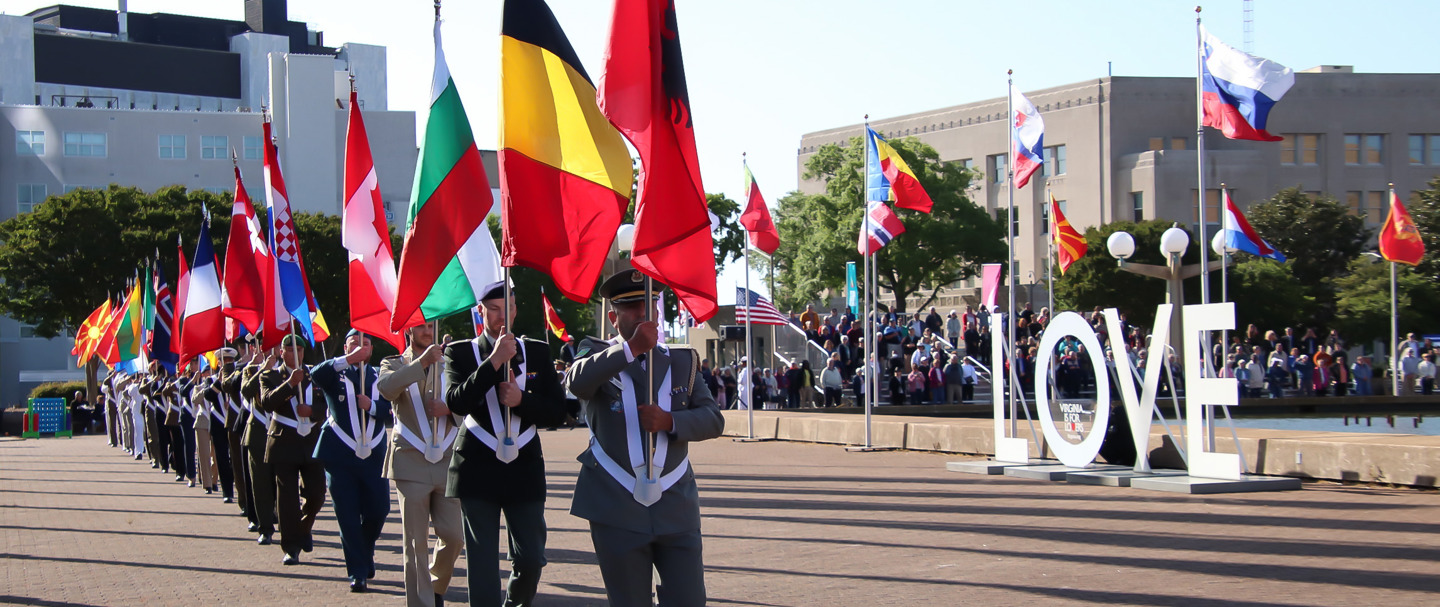 Scope Plaza, Norfolk
Norfolk NATO Festival Flag Raising
Thursday 5:00 PM
April 18, 2024
Date
Thursday, April 18, 2024 5:00 PM
Location
Scope Plaza, Norfolk
Price
Free and open to the public
Celebrate the bond between the city of Norfolk and NATO at this colorful display of NATO Member Nation flags that includes representation from all NATO Nations and performances by the U.S. Fleet Forces Band.
Free and Open to the Public
In case of inclement weather, the Flag Raising will be moved into Scope Arena.

The NATO Flag Raising Ceremony is presented by NATO – Allied Command Transformation and the Norfolk NATO Festival, in partnership with the Virginia International Tattoo.