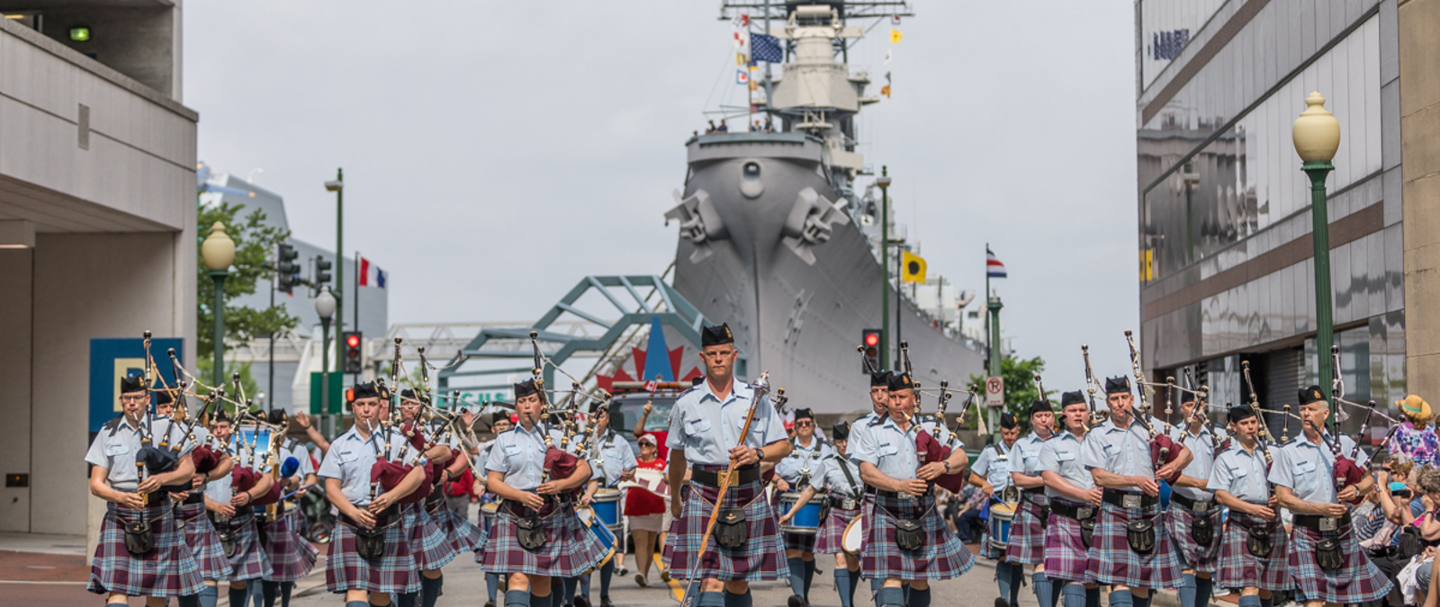 Downtown Norfolk
71st Annual Parade of Nations
Saturday 10:00 AM
April 20, 2024
Date
Saturday, April 20, 2024 10:00 AM
Location
Downtown Norfolk
Price
Free and open to the public
The only parade in the U.S. to honor NATO features over 100 parade units including U.S. and international bands, military units, community groups and floats representing ever NATO Member Nation!
The Parade is free and open to the public, but reserved seating is available for purchase.
Important Information
Clear bags are strongly encouraged. Bag checks will be conducted at random.
Grab your lawn chairs and come to downtown Norfolk 
Find a seat near the announcers stands on Waterside drive and on Granby Street so you don't miss any of the features
Floats from each of the NATO Member Nations
Visiting International bands from the Virginia International Tattoo 
Local and Visiting High School Marching Bands participating in the Virginia International Music Festival 
---
In collaboration with Performing Arts Consultants and the Virginia Arts Festival, the Norfolk NATO Festival invites high school marching bands to participate in the Virginia International Music Festival. 
Participating bands will march and compete in the Parade of Nations !
For more information, please contact Mike at 1-800-USA-FEST or visit www.usafest.org.
Interested in being in the parade? Please stay tuned for 2024 Applications
The Norfolk NATO Festival's Parade of Nations is presented in cooperation with the Virginia International Tattoo.