Scouts
Scouts at NATO Festival
The Norfolk NATO Festival welcomes Girl Scouts!
Girl Scouts are invited to participate in all the activities during the Norfolk NATO Festival weekend. 
Free and Open to the Public
No Troop registration required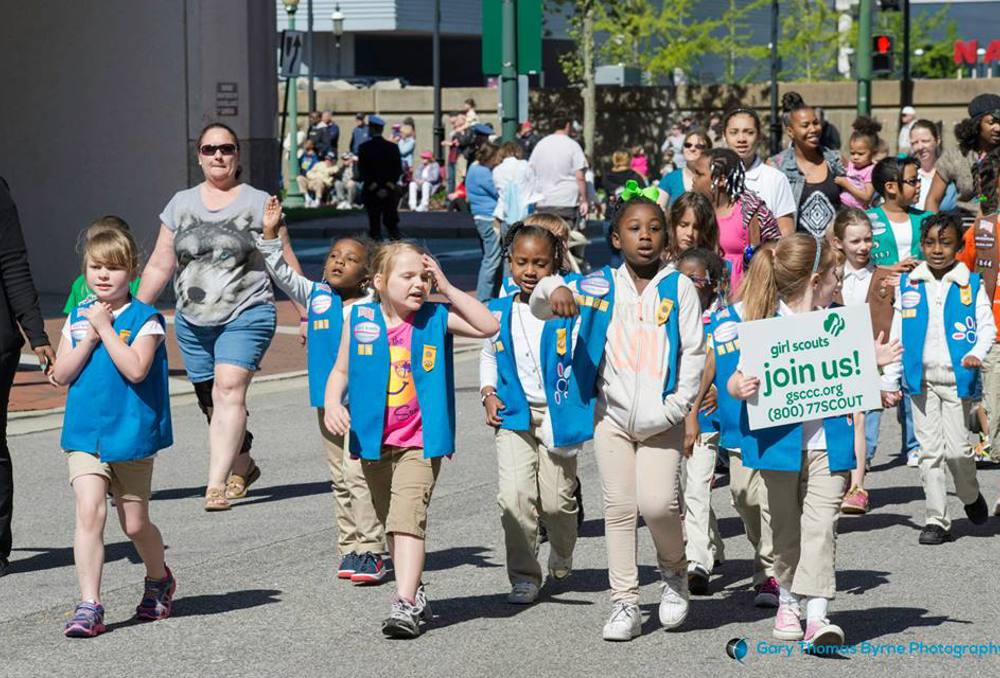 Thursday, April 18, 2024
NATO Flag Raising Ceremony - 5PM-6PM
Girl Scout troops can attend the Flag Raising Ceremony. Watch an official military flag raising ceremony –  enjoy a sampling of music and colorful display as military representatives from all NATO Member Nations present their international flag. Attendance at the Flag Raising Ceremony could help scouts achieve milestones toward badges or awards. 
Saturday, April 20, 2024
Girl Scout Troops are invited to take part in the 71st Annual Parade of Nations. There will be a Girl Scout unit marching in the Parade. Interested troops should contact Ms. Lincoln at the Girl Scout Office. We also invite troops to come together to watch the Parade of Nations! A beautiful display of NATO Country floats and lots of marching bands will parade through the streets of downtown Norfolk. Please check back for the Parade of Nations Route.
International Village - 11:30AM-3PM
Girl Scouts can visit Nations right in Downtown Norfolk at International Village! Hear the cultural music, taste the international foods and meet people from all around the world! Keep an eye out for our Digital NATO Explorer Passport (available in the Spring) to travel to each of the NATO Member Nations Photo Destinations in the NATO Village! Girl Scouts who complete their passports can return to the Girl Scout Tent for a special prize! After touring the NATO Village, troops can watch cultural dances and musical performances or sample some international foods from any of the Food Vendors. 
Questions? Please email us! We can't wait to see you at the Norfolk NATO Festival!