2022 Ovation Award Recipient Rob Fisher
Rob Fisher knows his way around a song, for sure. A Norfolk native, this music director, conductor, arranger, and pianist was the founding director of the acclaimed Encores! series from 1994 to 2005; Encores! gained fame and a passionate fan following for its revivals of lost and classic works of American musical theater and won a Tony Award in 2000. Fisher continued to appear regularly as a guest conductor for the Encores! series. He is Virginia Arts Festival's newly appointed Goode Family Artistic Advisor for Musical Theater and American Songbook.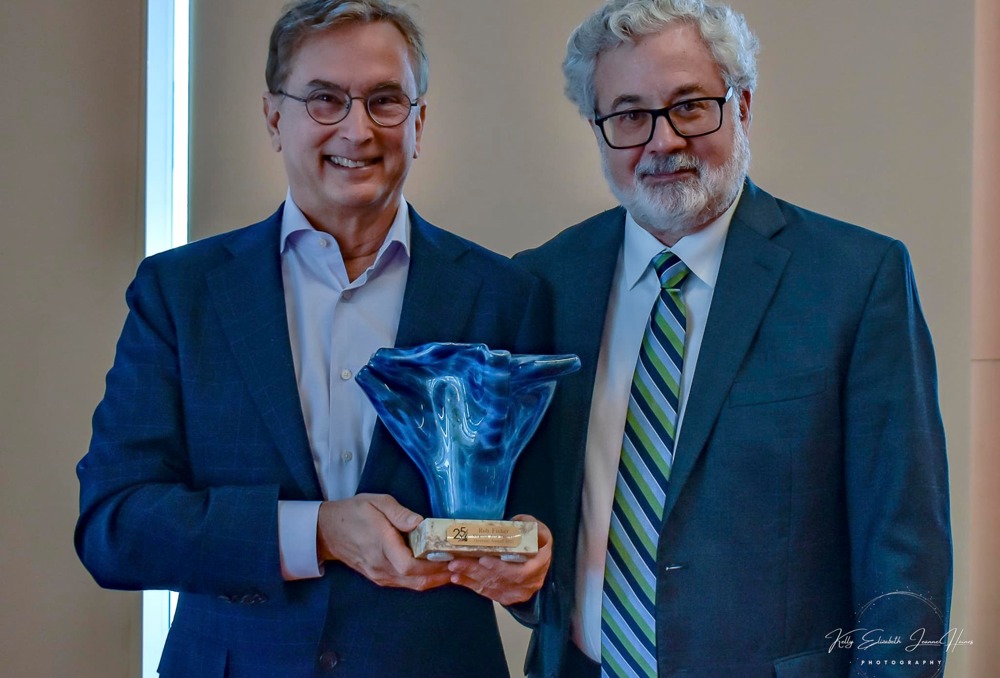 Among Fisher's Encores! successes was Chicago: The Musical, which went on to become the longest-running revival in Broadway history. This iconic musical celebrated its 25th anniversary in November 2021 with a performance that featured Fisher, Joel Grey, Bebe Neuwirth, and other original cast members. Fisher continues to be music supervisor and arranger for Chicago on Broadway and all productions worldwide.
Virginia Arts Festival Perry Artistic Director Robert W. Cross noted "Rob Fisher has long been a frequent collaborator of the Festival, and his fan base here is just as devoted as the tens of thousands of New Yorkers who have loved his Broadway and Encores! performances." Fisher responded: "Performing in the Hampton Roads area is always a welcome homecoming for me. I grew up in Norfolk and went to Norview High School (Go Pilots!). I have so many great ideas for shows with the Festival – collaborations with artists who inspire, explorations of the works of the great Broadway legends, and fun forays into American popular music through the decades. I'm so happy to have a home to develop new ideas with the support of the Virginia Arts Festival."